Legal notice
Helmut Soukopf
Astrologist & psychological consultant
Am Wasserwaal 79, 6410 Telfs
Tel: +43(0)676/544 9 504
E-Mail: soukopf@delphi-consulting.at

VAT ID no.: ATU40075306
Chamber of commerce: GLN 9110006067738
Telfs District Court
Copyright notice & photo credits:
All contents of this website (photos, images, texts, videos) are subject to literary property rights. If necessary, we will take legal action against unauthorized use of parts of the contents of our website. The photos, images, and graphics on this website are protected under literary property rights.
Photos: Shutterstock & Fotolia: Anne Mathiasz, Production Perig, Lars Gieger, sdecore, rodcleasby, Jankovoy, Zeferli, Anne Mathiasz, sdecoret, UnitedIllustrators, migfoto, Goss Vitalij
Theodor Landscheidt (bourabai.kz/landscheidt)
Themis Aigeus (de.wikipedia.org/)
No warning letters without first making contact!
If contents of any kind from the domain www.delphi-consulting.at or its subpages and links violate third-party rights or legal provisions or are objectionable under competition law, we request an appropriate and sufficiently explained message with reference to § 8 Subs. 4 Austrian Act Against Unfair Competition (UWG) without an invoice. In this case, passages that were objected to within an appropriate time period will be supplemented or changed.

Webdesign & Programming: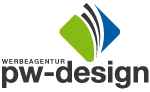 Werbeagentur Paul Weber
Föhrenweg 14, 6094 Axams
Tel.: 0664/2348160
www.pw-design.at